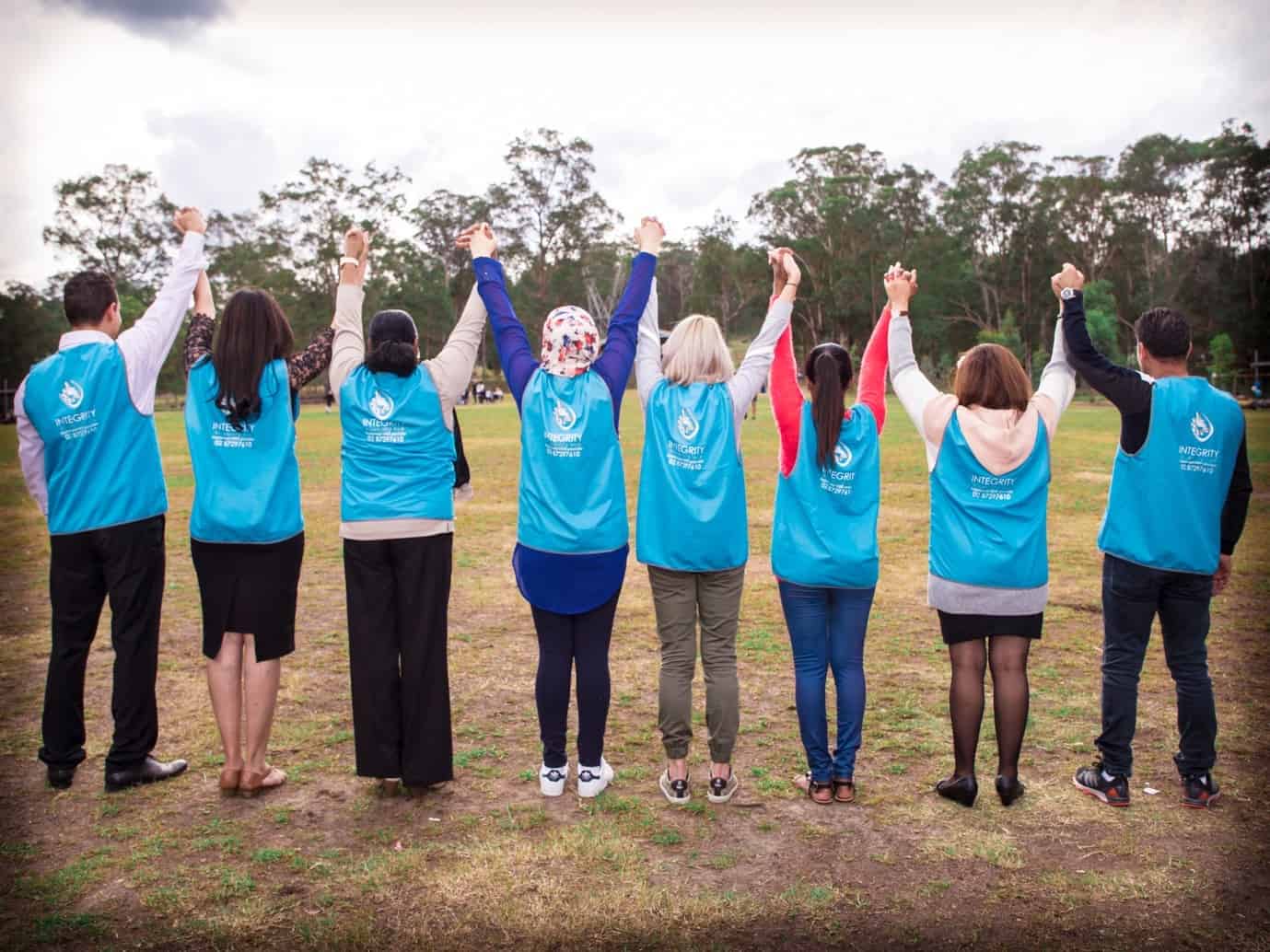 18 Aug

INTEGRITY DISABILITY HUB – Our Story

Welcome to Integrity Disability Hub, one of Western Sydney's finest NDIS service providers.

At Integrity Disability Hub, we strive to provide the best in Disability Care Services.

We are registered with the National Disability Insurance Scheme (NDIS), and we can help you plan, manage and execute your NDIS assistance in the best possible manner, custom suited to your needs.

We understand that your needs are special and cater to them on an individual level.

Our professionally trained and screened local home caregivers can assist you with a range of services from daily help, cooking, nurses & nursing needs, emergency care, travelling & transportation assistance, laundry & cleaning services, personal aid and other in-home services.

We also host a wide variety of socio-curricular workshops & training sessions to enable you to overcome your disability and lead the life of your dreams.

NDIS: THE EARLY YEARS

On 1 July 2013, the Government introduced the National Disability Insurance Scheme (NDIS) to the general public, starting with a trial phase called the NDIS Launch. Trials were conducted in Tasmania, South Australia, Victoria and New South Wales. By July 2016, the NDIS was fully rolled out across Australia.

This insurance scheme is regulated by the National Disability Insurance Agency (NDIA).

The NDIS came about after the Productivity Commission carried out a public inquiry into long-term disability care and disability support. The Commission received over a thousand submissions from people with a disability and people who work in the disability industry.

In a nutshell, the system that the government had in place was not working and a new system needed to come into play; hence, the establishment of the NDIS.

THE NATIONAL DISABILITY INSURANCE SCHEME

The NDIS allows people with a disability under the age of 65 to access funding for reasonable and necessary supports. Funding is given to the participant or their parent/guardian, and they choose which providers supply the funded goods and services, information connections and capacity building initiatives.

This great government project introduced a better way for people to access disability support services. The NDIS provides more choice and control to people with a disability.

For the first time ever, people with a disability can choose when, where and how they can get the support they need, and have choice and control over the administration of their support services.

The NDIS means people with a disability have more options to participate and be a part of the community through learning, capacity building, working, accessing required supports, participating in community events, etc.

People with a disability no longer need to rely solely on the disability support pension which does not realistically cover the expenses for essential disability support equipment.

The NDIS has brought forth positive changes to the way disability services are accessed and funded.

Integrity Disability Hub jumped on board with this ground-breaking scheme, and we are thrilled to offer high-quality disability support services to our valued clients, and support eligible participants in their quest to empower themselves and fulfil their aspirations!

ABOUT US

Integrity Disability Hub was established in response to local community demand for quality disability support services. We offer a wide array of support services and a huge spectrum of support programs. Check out our Services page for more details: https://integritydisability.com.au/ndis-disability-services/
Development of Daily Living and Life Skills
Travel and Transport Assistance
Group and Centre-based Activities
Other Services / Programs
Integrity Disability Hub also has a dedicated and diverse pool of staff who specialize in different fields of support services. Our staff are accredited, qualified and fully screened to ensure that we deliver the best possible care to our clients. We work according to the best interests of the client, and we can assist you with your disability support needs and develop strategies that are specifically tailored to your circumstances.
PURPOSE
Our purpose is to provide world-class support to people with a disability in the Greater Western Sydney area, and assist people to improve their abilities to participate fully in their community and live the life they deserve.
Integrity Disability Hub's vision is to enhance and improve the lives of people with a disability along with the lives of their families and community, and to become the nation's most respected, admired and trusted care provider. All of Integrity Disability Hub's operations and activities are built upon the values of:
Integrity
Compassion
Respect
High-Quality Support Services
Dedication
Commitment to Best Practice
WHAT WE DO
 Integrity Disability Hub is a Registered NDIS Provider and complies with all New South Wales and Commonwealth Government requirements for the delivery of quality and safe disability support services.
We also provide end-to-end guidance, planning and execution of your support package. Our dedicated support staff can assist you with your personal care needs in a friendly and comforting manner. Our services are client-focused, and we have experienced employees who can strategically design a support plan that suits your needs and interests, and support workers who can implement this plan at their best.
AREA
 Integrity Disability Hub is located in Suite 3 / 52-58 Memorial Avenue, Liverpool, NSW 2170 Australia. We provide high-quality disability support services to clients in the Greater Western Sydney area.
QUALITY OF SERVICE 
We aim to provide our clients with high-quality support services to suit their needs. Our services are client-focused, which means we will work according to the best interests of the client.
We have dedicated support coordinators who work closely with the client to develop support plans to suit the client's needs and objectives. We are always there to lend a helping hand, and we will support clients to apply for NDIS funding, so our services are not limited to ready-clients.
We value our clients and we guide them through support programs to train them to become more independent. We also have experienced support coordinators who link our clients with other services related to their needs. We aim to give our clients the best possible care, and we are guided by client satisfaction and feedback. Our reception in this community has been mainly positive, and we are constantly looking at new ways to improve our services and upgrade our clients' experiences.
Our support workers are well-educated, qualified and experienced, and can help you select the best support package for your needs.
STAFF 
Integrity Disability Hub employs a diverse pool of staff who specialise in different fields of support services. Our staff are accredited and fully screened through a Police Check and Working with Children Check (WWCC) along with a range of other in-house checks. Our staff body includes:
Director of Integrity Disability Hub
Customer Service Manager
Our staff are dedicated and client-focused and are ready to work with clients to achieve great outcomes.
CLIENTS
 Our clients come from all walks of life. As an NDIS service provider, we strive to provide our clients with the best possible care, and we aim to provide them with high-quality services to suit their needs.
Our support services are tailored to the client's needs, goals, and aims, and we make it a priority to get to know the client's circumstances, preferences and other aspects of their cultural and religious identity so we can provide them with quality support services. We maintain respectful relationships with our clients, and we promote equity, diversity, and anti-discrimination. We respect each client's individuality, autonomy and self-determination, and we empower clients to make their own decisions regarding all aspects of their support services.
We have special measures in place to communicate with linguistically and culturally diverse clients, and we are well-versed in cross-cultural communication and the sensitivities that are associated with it.
Our workplace culture promotes diversity and the majority of our staff are bi-lingual. We can assist clients through translation and interpretation. We are also committed to providing safe support services to our clients and protecting clients from harm.
Our clients are our number one priority, and we will work to uphold the rights of people to access appropriate services that meet their needs. We will ensure our services are provided in a transparent and equitable way.
EVENTS
Here at Integrity Disability Hub, we pride ourselves on forming positive relationships with members of the community. Our workplace culture is very family-oriented and our clients, staff and support workers are all part of this family unit.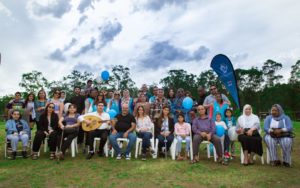 On 29 April 2018, Integrity Disability Hub took part in an annual client-staff event in which we all got together as one family to get feedback from clients and to get to know them better. The event took place in Abbotsbury which is in the Fairfield locality, and we were thrilled at the exceptional turn-out.
Clients were given the opportunity to meet our staff and management in a friendly and comfortable environment. We would like to thank all the clients who attended this event. Thank you for supporting us. Your attendance has allowed us to get to know you better and has afforded us the opportunity to provide you with better support services and improve our approach to delivering quality support services.
The event was a huge success, and we look forward to having an even better event in the future!