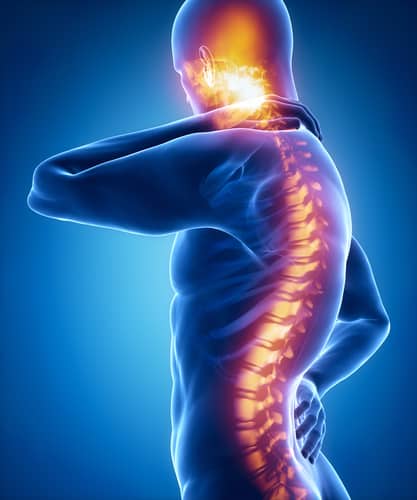 05 Sep

Spinal Cord Injury Awareness Week 2019

2-8 September 2019 marks Spinal Cord Injury Awareness Week here in Australia. This week
is dedicated to raising awareness about spinal cord injuries (SCIs) and supporting people who
live with this injury.
This national week is an initiative of the Australian Spinal Injury Alliance, one of Australia's
largest spinal cord injury support organisations (SCIAW 2019).
This year's theme is NDIS – Planning for Success and will focus on how NDIS funding can
be utilised to support people with spinal cord injuries.
World Spinal Cord Injury Day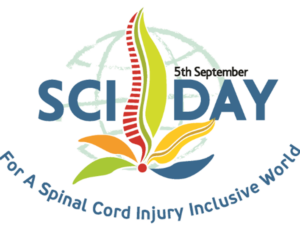 World Spinal Cord Injury Day is part of Spinal Cord Injury Awareness Week and will be
held on September 5. This global day is an initiative of the International Spinal Cord Society
(ISCoS) and promotes disability inclusion throughout the world (SCIAW 2019). On this day,
society members will be working to raise awareness about accessibility and reduce barriers
for people with a spinal cord injury. This year's theme is "Living Life to the Fullest" and will
focus on recreational activities (ISCoS 2019).
Facts about Spinal Cord Injury
Around 12,000 people in Australia suffer from a spinal cord injury. 350-400 new cases are
recorded every year. Transport-related injuries account for the majority of spinal cord injuries
in Australia with 46% being linked to motor vehicle accidents (SCIAW 2019).
Alex McKinnon is a former rugby league player who played football for St. George Illawarra
(2011) and then the Newcastle Knights (2012-14). While playing in the 2014 NRL season
round 3 match against Melbourne Storm, McKinnon was caught in a dangerous tackle which
eventually left him with a spinal cord injury. McKinnon is now a quadriplegic.
Since the incident, McKinnon has made tremendous amounts of progress. Weeks after the
career-ending tackle, he married the love of his life, Teigan Power. In October 2018, he
became a father for the first time and welcomed into the world his baby girl, Harriet Anne.
Within that year, he also got his driver's licence and is now able to drive independently.
According to McKinnon, "It (driving) gives me that independence to help Teigan, it gives me
a role, having the ability to drive around [sic]" (Newcastle Knights 2019).
Although McKinnon is no longer playing rugby, he is still highly influential in the sporting
community. He currently recruits junior talent for the Newcastle Knights, and he also makes
an appearance on Fox Sports every fortnight.
McKinnon's story is proof that there is life after a spinal cord injury. There is a light at the
end of the tunnel, and with the right support, you can forge through some of life's trying
challenges and accomplish great outcomes.
How We Can Help
Integrity Disability Hub is registered with the National Disability Insurance Scheme (NDIS),
and we can help you plan, manage and execute your NDIS assistance in the best possible
manner, custom suited to your needs.
We are experienced in assisting people with spinal cord injuries and our executive can help
you select the best support package for your needs.
Our dedicated support staff can assist you with in-home care and personal care, and we have
dedicated support coordinators who can work closely with you to help you accomplish your
goals and aims. Check out our Services page for more details:
CLICK HERE TO VISIT SERVICES PAGE
References
International Spinal Cord Society. (2019, Sept.). SCI Day 5th September 2019. Retrieved
from https://www.iscos.org.uk/sci-day
Newcastle Knights. (2019, Apr.). McKinnon: Life after footy, driving and fatherhood.
Retrieved from https://www.newcastleknights.com.au/news/2019/04/05/mckinnon-
life-after-footy-driving-and-fatherhood/
Spinal Cord Injury Awareness Week. (2019, Sept.). About spinal cord injury awareness
week. Retrieved from https://www.sciaw.com.au/